Dental & Healthcare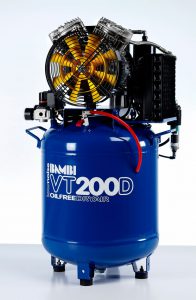 Ultraclean air, free of all contamination is an essential part of modern dentistry & healthcare.Bambi have provided a specialist service with outstanding, specifically designed and developed products to these sectors for many years and understand completely the demands of a contemporary surgery.
Our comprehensive and varied range of compressors is designed to fit every requirement and provide hygienic quality air to meet and surpass national guidelines.
If after browsing our web pages, you need further information or indeed cannot find a solution to your particular requirement, please give our knowledgeable and friendly staff a call on +44 (0)121 322 2299. We'll be only too pleased to help.
Products
Downloads